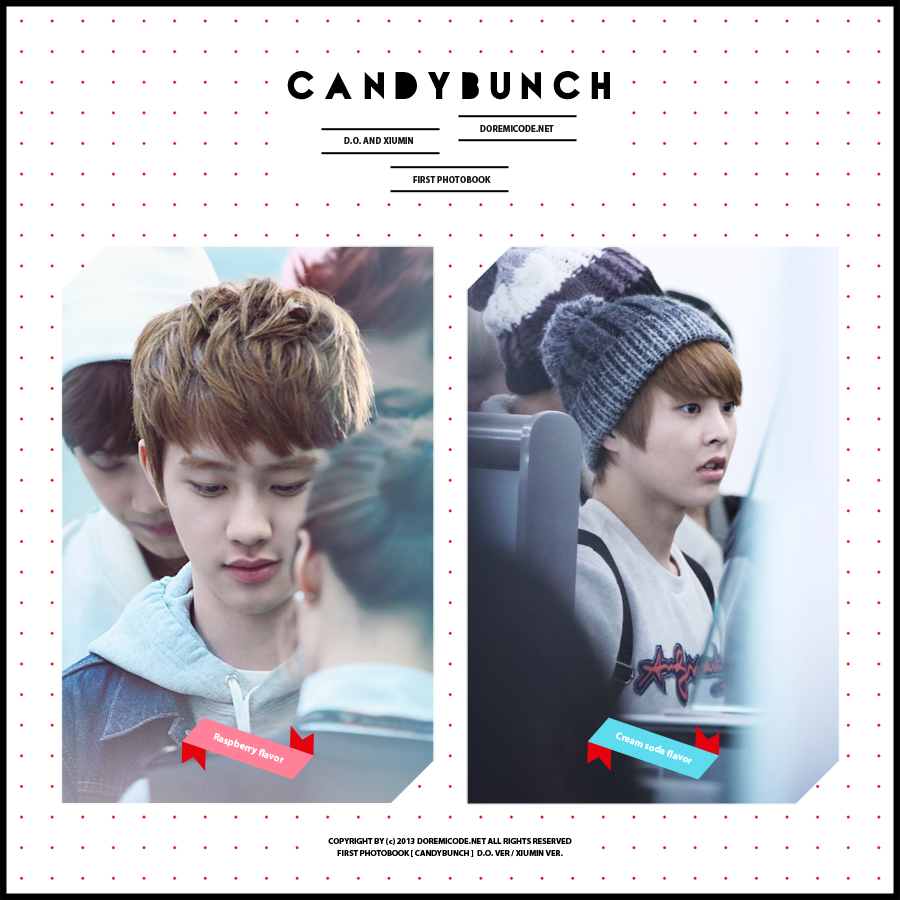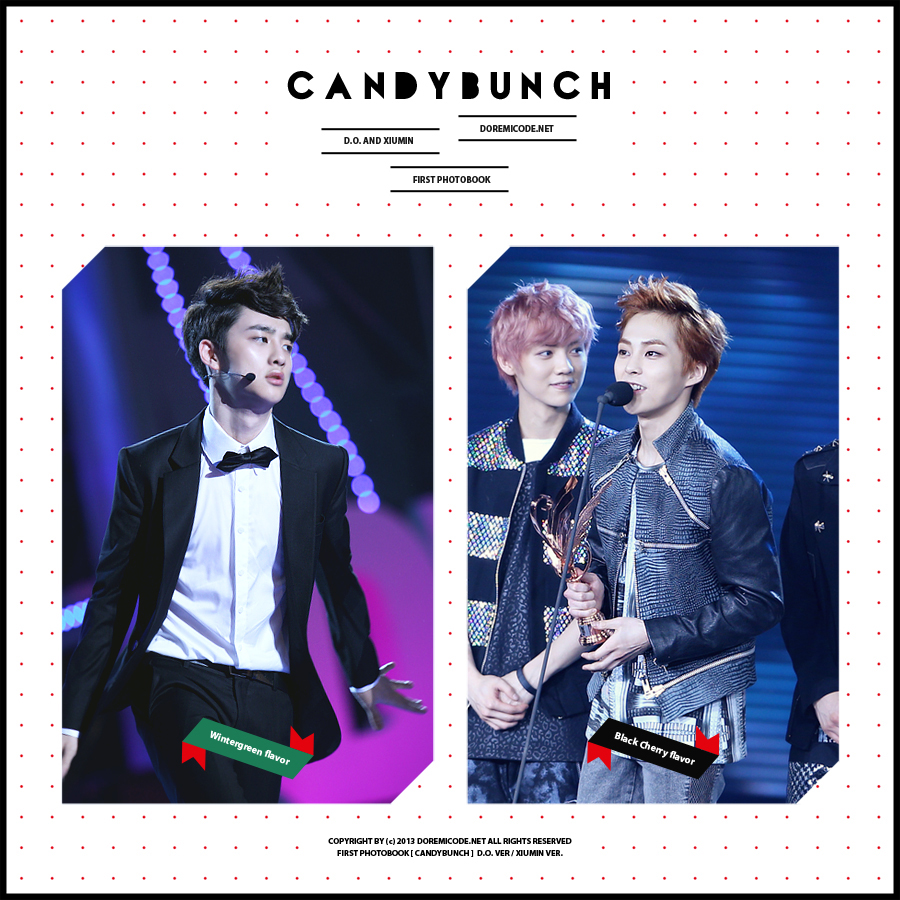 There will be 2 separate versions (D.O ver and XIUMIN ver).
Each version will be produced seperately.
So you can buy one version or Both versions as a package. It's totally up to you.
Specification
Details
A4 SIZE / 160~180 pages / rendezvous paper / all color / Unrevealed pics included
Gifts
Gifts for all buyers : Photocards in tin case (15~20p), 2 postcards, 2 stickers
Gifts for buyers who made an early deposit & Overseas : mini VCD (5~6 tracks), A4 size mini poster
Gifts for buyers who bought both versions as a package : Mini slogan, A2 size poster- Gifts for all buyers and for buyers who made an early deposit will also be made in 2 separate versions. ( D.O. ver. / XIUMIN ver)
– Gifts for package order will be produced in one combined version (D.O. & XIUMIN)
– Details regarding the gifts can be changed or added
[The special gifts can be changed, according to the circumstances.]
Schedule:
All orders and payment needs to be in by 6th September 2013
Estimated Delivery
Late October (Subject to changes)
Price—deposit only
 1 set (per book) : RM 100

[Final price depends on the number of order received and the currency flow.]
[Balance need to be paid after we had calculate all the ems fees etc, once the goods arrived.]
Please understand, Thank you!!! =)
【estimated price for EACH (1) photobook】

*price is based on how many order that we received,
THE MORE WE GET, THE CHEAPER THE PRICE!

*price NOT included poslaju fees (RM10), but counted in paypal fees etc.

*price are only for reference, final price will be announced the day after the dateline of each pre-order

3-5 books – RM 140
6-10 books – RM 135
>11 books – RM 131
[Deposit is not refundable once the payment is done.]
Ordering and Payment Details
Kindly send in your orders to dazzler.exostore@hotmail.com after you made your payment together with the payment receipt or print screen.
Please make sure your mail is in the right format as it is easier for me to collate, thank you!!!
Format of order form
Email Subject: [goods name] (just copy and paste post title)
Quantity:
Version: D.O. or Xiumin
Name:
Contact number:
Twitter or Facebook account:
Address:
Deposit Method: bank in/ inter bank transfer / paypal
Thanks!
【Payment needs to be in before the deadline, all orders without payment will be cancelled.】
【I will reply your e-mail within 24 hours once the payment had been confirmed. Kindly remind me thru twitter/facebook if I did not reply you within 24 hours.】
Please direct all questions and order form to dazzler.exostore@hotmail.com. You can reach me at twitter @dazzlerexogoods  or facebook @dazzler exo goods as well.